I'm a young 'internet ninja' who loves working remotely. The initial branch of IT that I started working on was Web Development. Then I got into security, marketing, etc.
Nowadays I'm focusing on helping new businesses with their online appearance and boosting their online awareness.
And also, helping IT newcomers to understand what it takes to work remotely and live life with your own rules.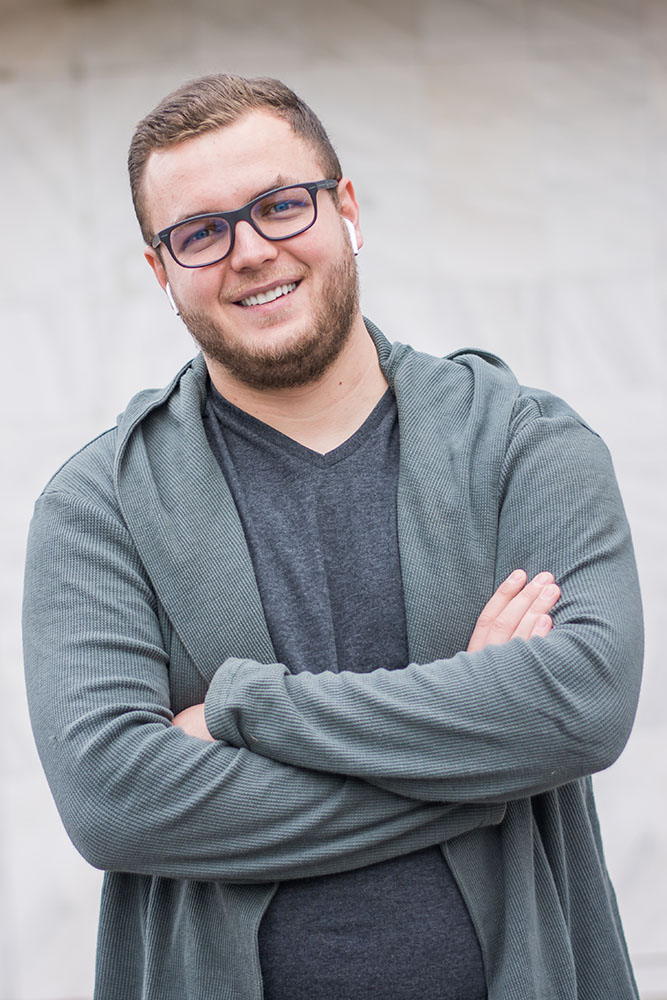 I am Sorin (hard to guess, huh? 😄). I'm an online business junkie who's passionate about pretty much everything related to the online businesses.
I got introduced to the internet world when I was 9 years old when I started learning PHP as my first programming language. Back then it wasn't as good as it is right now, people were talking about it as a way to get familiar with the programming core concepts and nothing more than that. But some years later it seems like PHP became some sort of a backbone of the internet since most big websites run on that.
But it wasn't until I was 18 years old when I actually got into serious business in the IT world. Before that, it was only a passion for PHP. At that age, I started working with a local company on basic WordPress projects. That introduced me to WordPress and that's where all the magic began.
Now a few years later I got a lot of experience with WordPress and Laravel. Or in a non-programmatically way of speaking, I can build pretty much anything based on WordPress or Laravel (sometimes with both at the same time, but that's still a work in progress 😁).
Nowadays I'm focusing on helping businesses with their online appearance and at the same time working at MemberFix. But that's pretty much the same thing since the main focus of the company is to help online businesses with their tech work. And also I'm working on a side project that hopefully one day will see the daylight.
But I'm also open to new ideas. So if you have something interesting in mind don't hesitate to contact me.
Would like to have a quick call about your project?
What people say about working with me

I've had the pleasure of working with Sorin on several web development projects in multiple industries. Sorin is knowledgeable, timely and extremely responsive. He works hard to make certain that the client's needs are met and that their technology looks well, performs excellent and is extremely secure to avoid any risk of data being compromised. I will continue to work with Sorin on multiple projects in the future.
I've worked with Sorin for close to a year now with excellent results! He is quick to respond, understood what I needed and got the job done fast. He was able to dig into my website, which was created by someone else, and add and change things without creating problems for the rest of the site. He also identified a few holes in my security and pointed them out so I could have them plugged! I highly recommend working with him for your web page building needs.

Launching your online​ business is not easy and you need knowledgeable people to partner with in order to make it happen. Sorin is exactly that partner – young talented who addressed every one of my concerns. My project was superbly executed by Sorin. I would recommend working with him any time!

Sorin did an excellent job supporting us with WordPress websites. We will definitely work together again in the future. Many thanks Sorin!
Would like to have a quick call about your project?
Introduction WordPress plugin library is basically a swiss knife for any WordPress developer! It reduces drastically the effort required for building small plugins like add-ons or small functionality plugins. I started building it a long time ago when I got tired of keep doing the same things for every new add-on that I built. That's pretty frustrating because you have to redo the same thing every time like a robot. With that in mind, I thought I'll just create a 'boilerplate' plugin that I'm going to use from now on for all my new plugins. Obviously being the very creative … Read more
Read More
Would like to have a quick call about your project?
Do you want to contact me?